Local Family Donates Agriculture Grant to Granville FFA
The Granville FFA Program is receiving additional funding, thanks to a generous donation made on behalf of two North Hebron residents
Mary Kay Campbell, a second grade teacher at Mary J. Tanner Elementary School, and Brian Campbell, who serves as Hebron Supervisor, were awarded a $5,000 grant from the 2023 America's Farmers Grow Communities Bayer Fund program. The program has been awarding communities with grants as high as $5,000 for the past 10 years with a focus on supporting STEM education efforts, food and nutrition programs, and agriculture youth initiatives in rural communities where farmers live and work.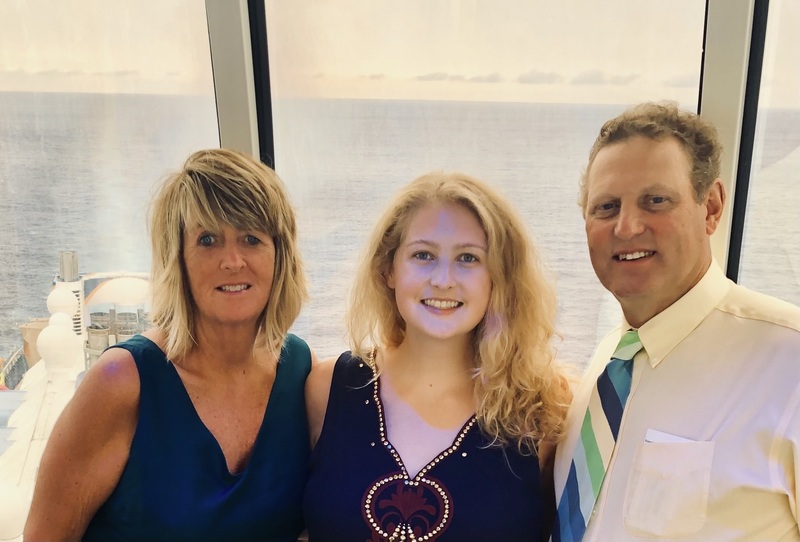 For the Campbells, it was an easy decision to award their grant to the FFA students.
"Our daughter graduated from Granville back in 2014, and she was very active with the program when she was in high school," said Mr. Campbell. "When I was in high school, I also kept myself involved in the FFA, so we're two generations of FFA graduates in our house. If this grant can help create more opportunities for students enrolled in the program or help students become interested in getting involved with the FFA, then I'm happy."
This is the third time the Campbells have received a grant from the Bayer Fund, and the second time they've been able to award the funding to the FFA. In order to qualify for the grant, applicants must have a farm of at least 250 acres of crops that is active and within Washington County.
Previously, they were able to donate $2,500 to help support services offered by the high school.
"Having community partners like Brian and Mary Kay is invaluable to all that we're able to do inside the classroom and in the field," said FFA Advisor and Agriculture Science Teacher Deb Cahan. "This grant will allow us to upgrade equipment in our classroom and pay for two field trips that will help our students receive valuable real-world experience."
Among the items the grant will help pay for are: three pens and cages for animals receiving care from FFA students, a new aquaponics system that will help support fish and plant habitats, travel costs to the next FFA State Convention, and funding a field trip that students themselves will organize.
Mr. Campbell says his goal is to help students understand that the FFA is more than just an introduction into farming or agriculture.
"Getting involved with the FFA can open a student's eyes to possibilities they may not realize exist within and outside of the larger agricultural community. Scientific principles taught and learned in this course can help prepare a student for a variety of careers that aren't farming or animal care."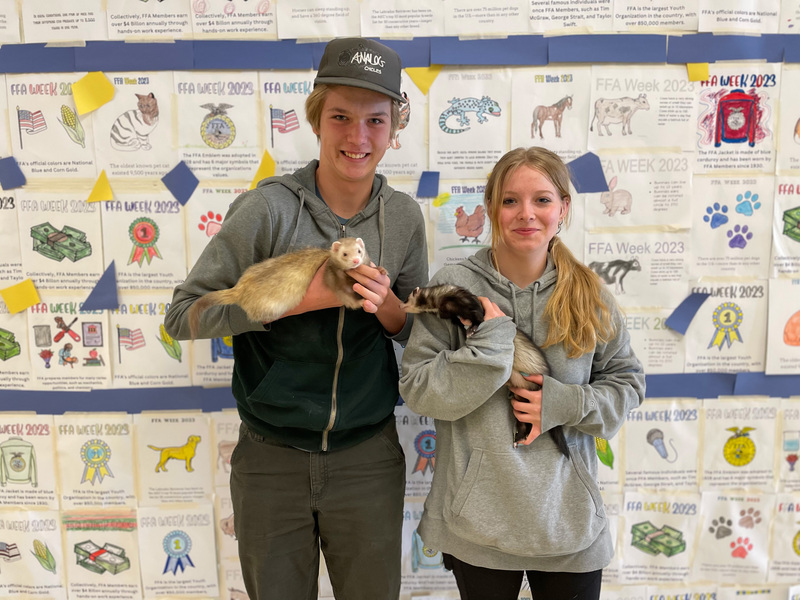 The Campbells say they're thrilled that the donation gets to stay within their own community. As for what advice they would give to students curious about the FFA program, it's simple:
"Every student should sign up for Mrs. Cahan's class. Even if you walk away from that class without an increased interest in agriculture, you'll come away with a deeper understanding of practical science you are going to encounter in other classes during your time in the district. My guess is that you'll get hooked instantly and want to keep with the FFA program beyond that first class, though."
—--------------------------------------------------