Honoring Our Class Of 2023 Valedictorian And Salutatorian
Graduation is fast approaching, and as students juggle their post-graduation plans with finishing all their school work between now and the end of the year, some members of the Class of 2023 have additional responsibilities.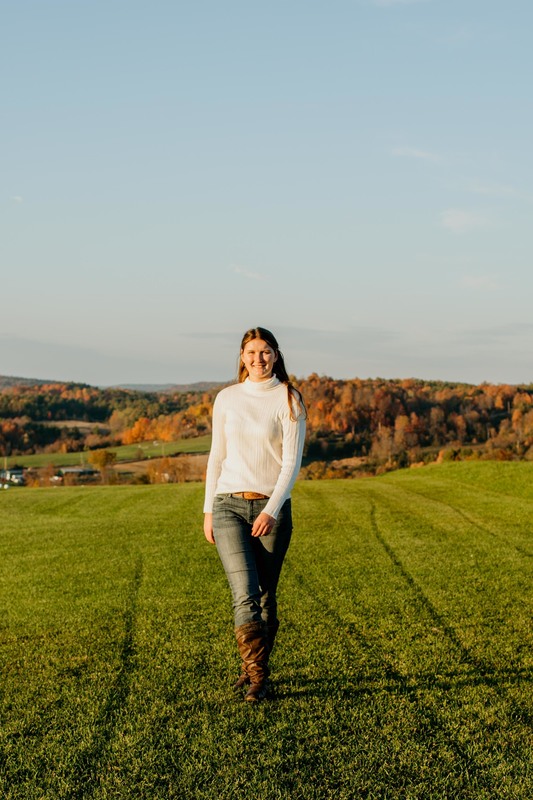 Class of '23 Valedictorian Lilly Strout has become familiar with having a busy schedule. She's a three-sport varsity letterwoman in volleyball, basketball, and softball, and still finds time to fulfill her duties as class president. When she's not with her teammates or serving on the student council, Lilly can be found playing the flute and practicing for the next band concert on the school calendar.
Lilly said while she has become used to being busy, she appreciates what all this work means to helping make Granville High School a better place for her peers.
"It can get pretty busy sometimes, but I like it that way," said Lilly. "I'm thankful for the opportunities I've been given through Granville to not only experience high school, but enjoy it. I try my best to live in the moment and not rush through any one event. Growing up alongside my friends and teammates has helped create lifelong memories."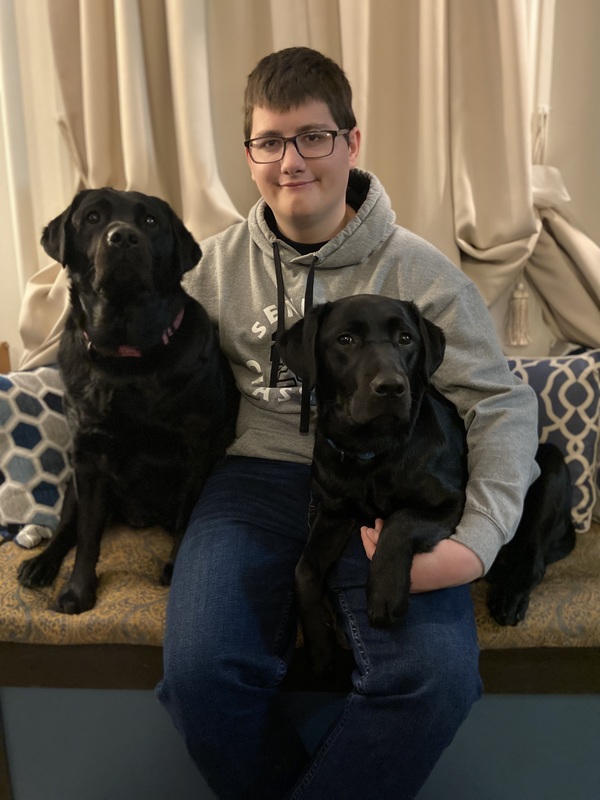 Class of '23 Salutatorian Matthew Fisher also has responsibilities on his plate. As president of the Granville High School Technology Club and president of the National Honors Society, Matthew has always been comfortable with a full schedule. Now that the year is winding down, he's turning his focus toward making sure the next generation of the Golden Horde have the same opportunities he enjoyed.
"It's an honor to be this year's salutatorian, and now I want to do my part to help the next wave of students understand all the good that can come from working hard," said Matthew.
Lilly says being named valedictorian came "as a bit of a surprise," but she had dreamed of being towards the top of the class at graduation. She's always had an affinity for English language arts and writing classes but credits a variety of teachers with helping her reach her goals. Specifically, she credits Mr. Hardin with helping her in math, Mr. Marsfelder challenging her to go above and beyond in her English classes, and Mrs. Goodwin for serving as a mentor through agriculture studies.
"The truth is that every teacher I've had a class with here has helped me in some way, both big and small," said Lilly. "It's not only teachers, though. I've needed the encouragement and support from everybody in my life - friends, family, coaches. I've been fortunate to receive a lot of help in all its different forms, and I'm grateful for all of it."
Matthew credits a variety of teachers with helping him reach his academic goals. That includes Mr. Gilman, who doubles as a business and economics teacher as well as the faculty advisor to the Technology Club. The club was tasked with a project this year called Tech Icon, which asks each student in the club to identify a person or invention that played a pivotal role in helping craft the world we currently live in. Matthew chose to research Nikola Tesla, a turn of the 20th century inventor and electrical engineer.
"The project allowed me to explore parts of Tesla's life that I was able to connect with on a personal level," Matthew said. "I have always found myself interested in engineering, and plan on studying electrical engineering at SUNY Polytechnic Institute after graduation. Mr. Gilman always encouraged the club to dive into aspects of our passions in ways that go beyond what we're studying in the classroom."
As class president, Lilly has been working hard to help organize the upcoming senior trip to Hershey Park. It's a process she's become familiar with, thanks in part to serving on the prom committee during her junior year. The committee helped create the theme of the evening - Golden Memories - and put in long hours to prepare the venue for students. The work helped form bonds and friendships Lilly said she will always treasure, even after she walks across the stage to accept her diploma.
"Being able to be part of that committee and knowing that the work from the entire team of students helped make that night memorable for everyone. It was amazing to see that the work we put in truly meant a lot to our class."
Matthew has been part of the Technology Club each year since entering Granville Junior-Senior High School and took on a leadership role this year as club president. He has helped encourage younger students in the club to explore their interests and present ideas that could help the club grow. He's also been helping the club identify a new faculty advisor to take over for Mr. Gilman, who is retiring at the end of the school year.
On top of his duties with the Technology Club, Matthew was voted president of the National Honors Society by his peers. His responsibilities include being present at every NHS meeting and event, and has been working on remodeling the Granville chapter's website to make it more user friendly.
As for Lilly, something she will miss most about high school is the annual Spirit Night. Each March, students and teachers get together to participate in games and competitions. Teams are made up of students from each grade level, and the entire community has an opportunity to come together and take part in some good, clean fun.
"It's one of those times that stands out as something that takes us out of the ordinary," said Lilly. "It's fun to compete with students from other grade levels, and it's really fun to get to be there after school with all my friends and have a really good time. It's moments like those that I'll miss the most when I graduate. It's an unforgettable feeling."
Before she attends SUNY Adirondack to pursue a nursing degree, Lilly hopes to leave her classmates with a message for the future.
"The message I'd share with my fellow seniors is to not rush through life. Live in the moment, appreciate everything around you, and take a minute to step back and reflect on how special this journey has been for all of us. All in stride, all in time. Don't miss an opportunity to say thank you or tell someone how much they mean to you."
As for what message Matthew wants to share with his graduating class and the classes that follow him in Granville, it's to never stop being curious about the work everyone is doing.
"Learning doesn't stop outside of the classroom," Matthew said. "A quote I live by is one from Tesla, where he said 'I have not failed. I've just found 10,000 ways that won't work.' To me, being able to overcome and push through a difficult assignment or project is the mark of true learning and growth. Being driven and working hard can apply to anything in life beyond what we do while we're in school."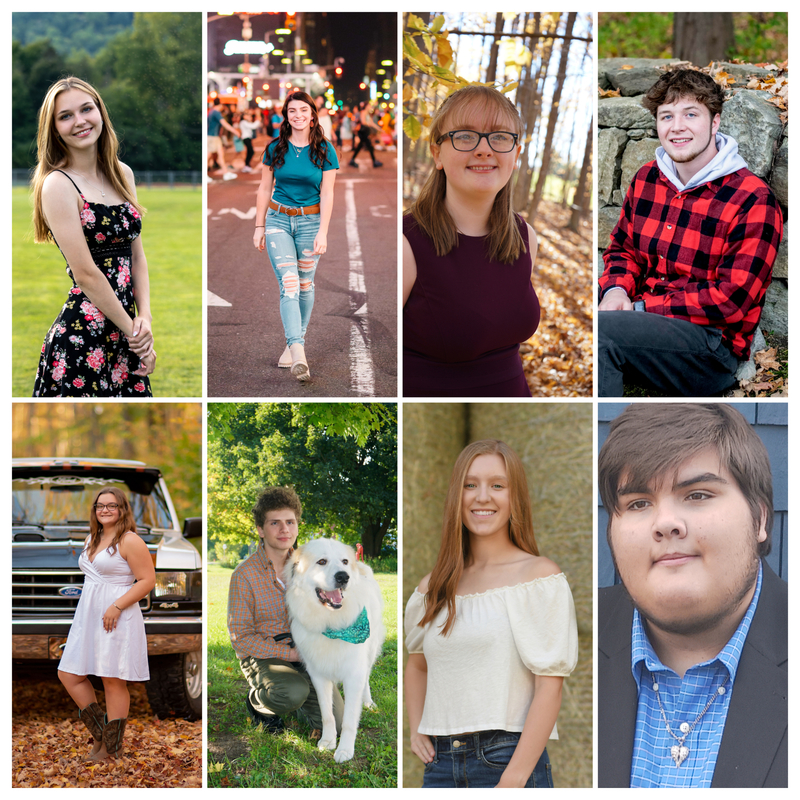 The district wishes to extend a congratulations to the entire Top 10 of the Class of 2023, which includes: Sydney Liebig, Jordan Chadwick, Tressa Burch, Trevor McKnight, Kalyn Gould, Corey McMoriss-Lawless, Kerri Jennings, and Kristian Streiber.
Graduation is scheduled for Friday, June 23 at 6:30 p.m. The ceremony will be held on the front lawn of Granville Junior-Senior High School.
Congratulations to Lilly, Matthew, and to all the members of the Class of 2023!