Local Author Helps Bring History to Life
Identifying which books to include in the reading curriculum can be a difficult task. Teachers weigh a lot of factors before finalizing their lists, with the ultimate goal of finding books that will allow students to connect with the material on a personal level.
For ninth grade English Teacher Ann O'Brien, one book in particular immediately came to mind. Her students have spent their first semester reading and reacting to the historical fiction novel Sully's Squad, which was written by Granville-native Kevin Wilson.
"I wanted to find a book that helped bring themes my students are studying to life through an emotional and very realistic connection," said Mrs. O'Brien. "They're reading a story that could easily be about someone they've met in the community, or someone in their own family. The landmarks used in the book aren't from some far away place. It's Granville, Saratoga Springs, it's the Capital Region. The beginning of this journey is their own backyard."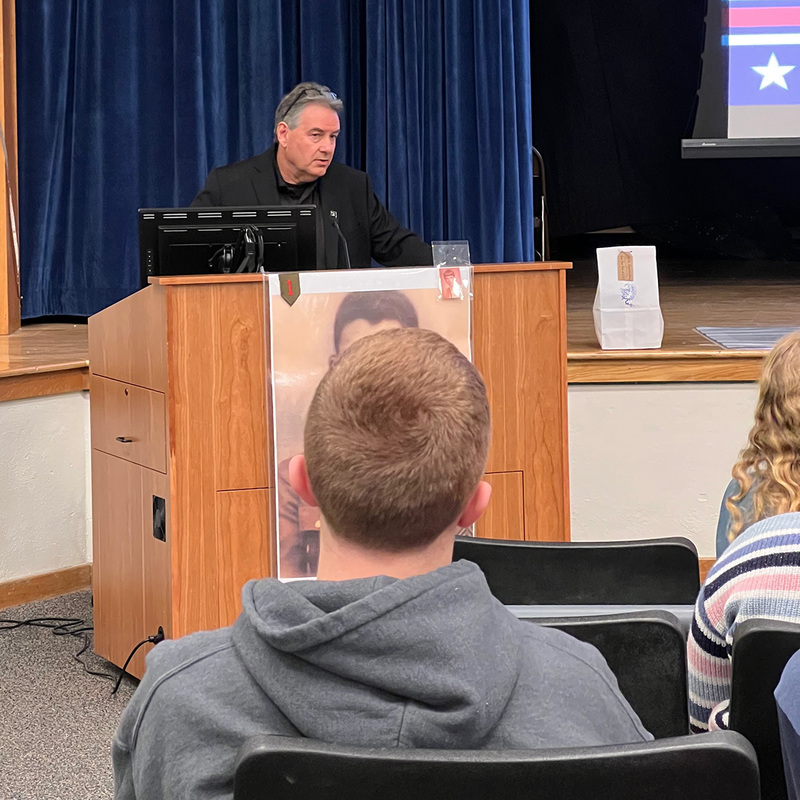 The book details the journey of a 15-year-old from Saratoga who lies about his age in order to enlist in the army and serve during World War II. Mr. Wilson, visited with students before the Thanksgiving break to discuss the book and the themes found within it. Leading up to the book discussion, students participated in various theme analysis activities to help explore their own personal thoughts and connections to the story. That includes detailed journal entries based on prompts such as 'I noticed…', 'I wonder…', or 'I was reminded of…', among others.
"The book mentions places, people, and activities that all of our students can relate to growing up in a rural community on a daily basis," said Mrs. O'Brien. "These ninth graders may not know a World War II veteran, but they've met veterans from our community, from their families, who have shared experiences of what happens in Sully's Squad."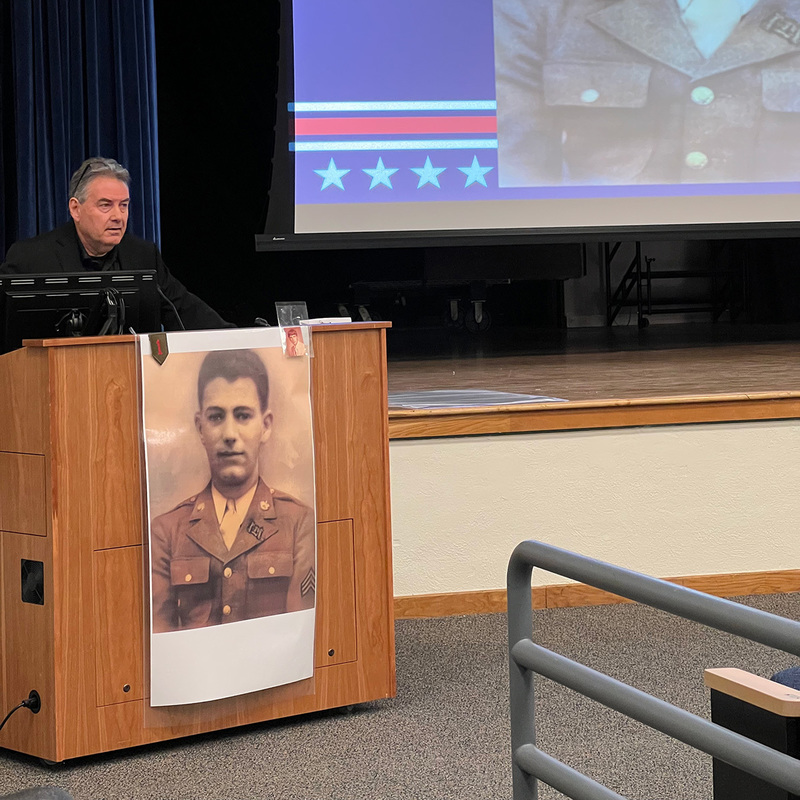 A major point Mr. Wilson emphasized during his time with the students was understanding the process of creating and sharing a story. The novel is based largely on Mr. Wilson's uncle, who grew up in Granville and served in the 1st Infantry Division during the war. Mrs. O'Brien wanted her students to better understand how an author brings details from one's own personal history or from researching the experiences of others into crafting a very realistic plot that places readers into the action of the story.
"The opportunity to also meet an author is a rare treat for students, and it's a benefit to hear themes from our daily lessons and in-class activities support the author's intentions," said Mrs. O'Brien. "Speakers like Mr. Wilson show our students how they can turn their passion and their education into real opportunities."
Speakers like Mr. Wilson show our students how they can turn their passion and their education into real opportunities."
Mrs. O'Brien also saw an advantage to reading and discussing a book written by a local author with characters who call the Granville and Capital Region communities home.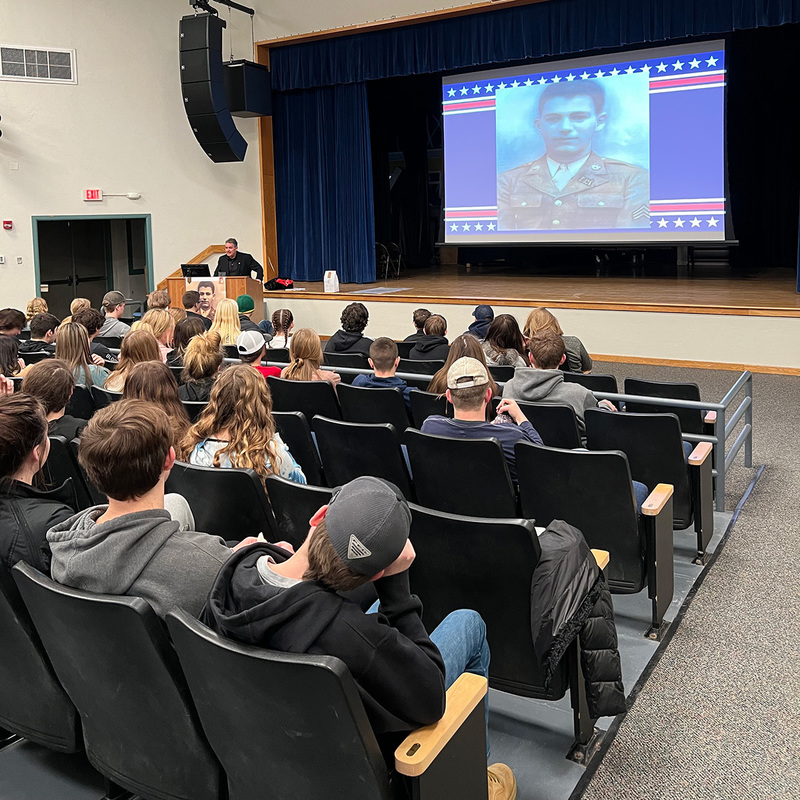 "It creates an emotional response to the stories being shared," said Mrs. O'Brien. "Incorporating reading assignments back to our local community helps students grow academically. It creates a deeper connection to the exercises we complete on a daily and weekly basis in the classroom."
Mrs. O'Brien added that she hopes reading stories of triumph and tragedy like Sully's Squad helps expand her students' world view.
"Through literature, we're asking our students to view the world through different perspectives, and we're also asking them to think about where they're from in comparison to other places and time periods. You experience a story differently if you feel like that story could easily be about you or someone in your family."