New Team Providing New Opportunities
The wrestling program has been a point of pride for the Granville Central School District – since 1980, Granville has seen six of their wrestlers capture sectional titles. Three of those wrestlers have earned their medals under the guidance of Steve Palmer, who has coached the program for each of the last 22 years.
The winter 2022-23 season represents a first for the program, though. This year, Granville has joined 12 other programs in Section II to debut a Girls Wrestling program, opening up the opportunity for girls in the district to compete against other girls and have their own team.
"We have a long history of having some really talented girls competing alongside the boys, but creating and promoting an individual program is a huge step forward for our team and the region as a whole," said Mr. Palmer. "I hope this encourages others who have been thinking of joining the wrestling program the confidence to come out and try it for themselves."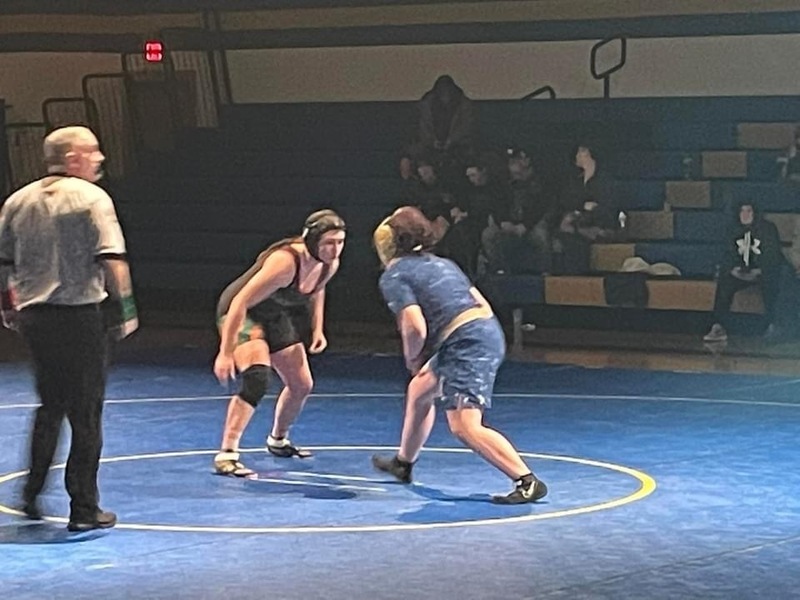 The New York Public High School Athletic Association (NYPHSAA) granted emerging-sport status to girls wrestling this year. That status was achieved when at least four of the 11 sections in the state carry at least four teams competing in the sport. 2022 also marks 50 years since the introduction of Title IX, which protects students from discrimination based on sex in education programs or activities that receive federal financial assistance.
"I couldn't be happier to have a girls program," said Mr. Palmer. "We're able to fully fund and support our girls in a way that hopefully creates more interest and more exposure to the sport as a whole."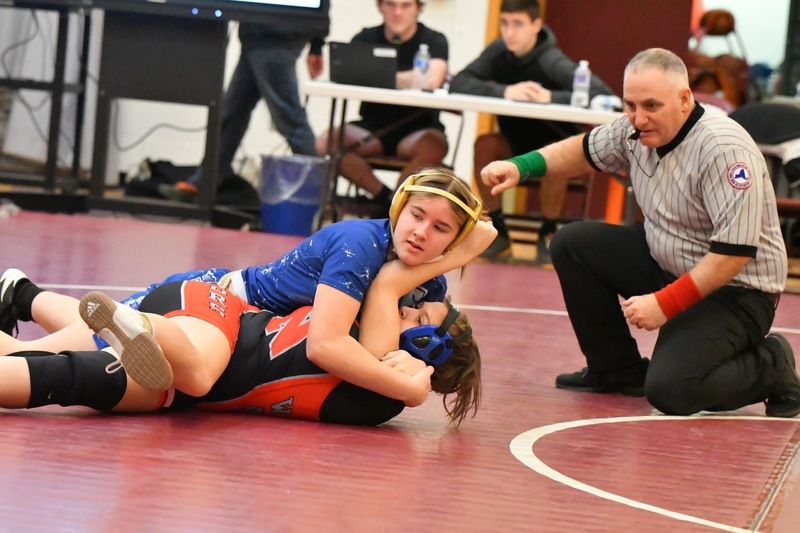 Jaymie Landon, a tenth grade student in the high school, has been competing alongside the boys since she was in the seventh grade. Now she's the team captain for the girls program, and she wants to be an example for others who are thinking about joining the team.
"It's always good to try new things and experience something different than you're used to," said Landon. "I've been talking to my friends about the team and it's definitely helped them feel more comfortable about giving wrestling a chance now that we have our own team."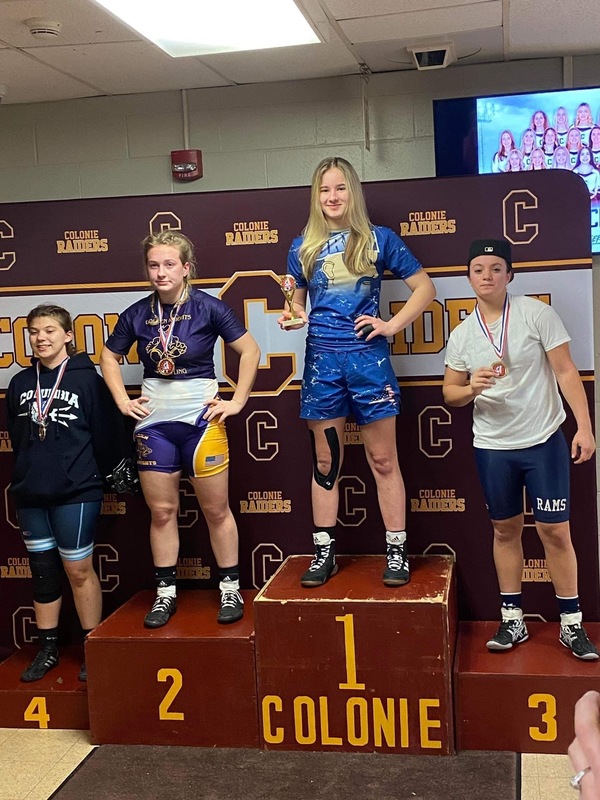 Last year, Jaymie was the only girl to compete on the wrestling team, which usually carries a roster of about 20 boys. In the first year of the girls program, approximately 10 students participated in tryouts, with three girls joining Jaymie on the inaugural team.
"It's different going from competing against boys with more experience to competing against girls who are new to the sport, but it's also exciting. It's great to see so many girls across the state with an interest in wrestling. I think it'll lead to more competition and more interest as other people get exposed to it."
Jaymie highlighted the individual attention and coaching the girls receive now that they have their own team. While she does miss being part of a bigger roster, she is excited about being a role model for other students to follow.
"The only way we will grow our roster is by being a great example for others in our school. If one or two girls see me wrestle or see others wrestle and come away thinking that maybe it's something worth trying themselves, that would be amazing."
Mr. Palmer is also excited about expanding on the rich tradition of Granville wrestling by bringing in students who might have been nervous about competing against boys.
"This is an opportunity to find new athletes and new stars within our district. It's exciting to see how the interest has already grown around the school in our first season. The sky's the limit with this team and our program. Hopefully more girls are willing to give it a chance next year."
Jaymie says she'd love to see the number of girls trying out for the team double next year.
"That would be great. I hope girls see what we're doing and want to come give it a chance. There's nothing to lose by giving something a try, and this has been a really fun group to be a part of."